Social Media as Tools for Nurturing Recruiting Relationships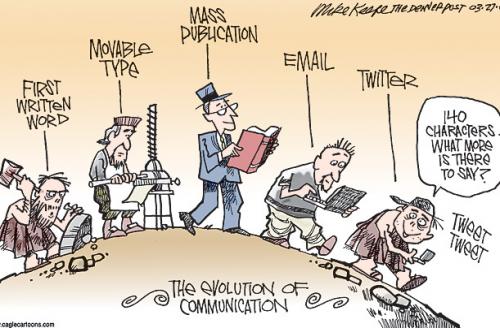 By Steven Duque
If you read our post on social recruiting, you have a sense of why social media are excellent tools for nurturing your relationships. Given that relationships are business currency, especially in recruitment, mastering what is becoming an increasingly preferred channel of communication (1) is critical.
Whether they're strong or loose connections, old relationships or new ones, social media can be one of the best ways to keep in-touch with your contacts as a time-pressed recruiter. Why? Beyond being nearly ubiquitous, social media are: 
The underpinnings of good (social media) relationships
Like most relationships in the real world, good social media relationships are centered on:
 
2 Tips for building good (social media) relationships
As a human who operates in normal society, most of these suggestions should be intuitive. But, even the best of us sometimes need a friendly reminder.  
Tip #1: Devote the time, effort and resources.
Take (or delegate) responsibility. Like all relationships, developing social media relationships takes time (even if it is comparatively less). Social media relationship activities — managing friend lists, writing comments, joining groups, participating in forums, being active on Twitter, etc. — requires investing time. And either you or someone on your team (who can speak on your behalf) needs to be doing it.

Engage early and often. Engaging your social media contacts early and often both establishes you as a thought leader and helps build a relationship with your audience as a trusted source of valuable info. But, it's not just about linking to your blog or posting open jobs; get involved with your online communities and networks and provide valuable insight (even if it's not from you).
Tip #2: Be a (good) friend.
Be real. Good relationships are grounded in trust, and trust is grounded in honesty. As both a professional and a friend, being fake will come back to bite you (Just ask Milli Vanilli). So, be real. People are increasingly skeptical, and can smell BS from a mile away. As a recruiter, negative perceptions are already playing against you.

Listen. One of the central tenets of building strong relationships is listening. This goes beyond using social media listening to gather business intelligence. It means thinking about and internalizing what people are messaging and posting, and using it to better understand them as both people and prospects to inform how you communicate with them.
Like most of our blog posts on social recruiting, this post just scratches the surface of nurturing relationships through social media. Stay tuned — there's more to come!
Follow Bullhorn Reach and Steven Duque on Twitter.
Footnote:
[Out of roughly 50k survey respondents] In the US, consumers currently spend more time on e-mail (5.1 hours per week) than social networking (3.8 hours). In areas of rapid development, however, social networking takes up more of users' time (5.2 hours per week) than e-mail (4.2 hours) on PCs.
bullhornreach posted this